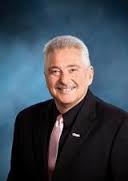 RICO PETROCELLI IS THE NEW BREC EXECUTIVE DIRECTOR
DECEMBER 27, 2010
BROWARD COUNTY – Former Plantation City Councilman and longtime BREC Member Rico Petrocelli will begin as the new BREC Executive Director on January 3, 2011.  Mr. Petrocelli brings a unique background of experience in business, politics, and media to the position.
Mr. Petrocelli served on the Plantation City Council from 2005 through 2008, and was the Council's President in 2008.  He currently serves as a Commissioner on the Broward County Housing Authority, and was appointed to the Census Board by Plantation Councilman Jerry Fadgen – also a longtime BREC Member and current candidate for Plantation Mayor.
Mr. Petrocelli is also the owner and founder of The Plantation Journal, a local, community based daily online newspaper.
In his 40-years of work experience, Mr. Petrocelli has displayed a proven ability to motivate others, build effective teams, and get the job done.
"What I want to bring to BREC is teamwork – where we work together hitting on all eight cylinders with the common goal of electing Republicans," said Mr. Petrocelli.  "We need to take advantage of the Republican tsunami created in the last election and carry it forward to the local, statewide, and federal elections over the next two years.  We also need to maintain and register new Republicans right here in Broward, reach out to Republicans in the business community, and work as hard as we can to represent the almost 250,000 Republicans in Broward County."
"I know that Rico will bring the energy, enthusiasm, and commitment to the BREC that we need to strengthen our local party," said Richard DeNapoli, Chairman of the Republican Party of Broward.
###
Press Release from Broward Republican Executive Committee Dated December 27, 2010.