LEADING HOUSE CONSERVATIVE, NEIL COMBEE, ENDORSES RICHARD DENAPOLI
October 21, 2013 at 2:51pm
Combee Cites DeNapoli's Small Business and Financial Planning Background Along With His Years of Service to the Grassroots of the Republican Party 
Nokomis, FL – Today, businessman, former prosecutor, and Republican Party leader, Richard DeNapoli, announced the endorsement of State Representative Neil Combee.
In endorsing Richard, Representative Combee said,
"Responsible, long term financial choices are upon us in Florida.  From expanding access to health care to energy to small business development, the Florida Legislature needs people, like Richard DeNapoli, who know the rigors of running a business, the impact of government on jobs, and the need to plan ahead.  Richard also knows, better than most, the true work that goes into building a party and support for a cause.  His service as party chairman puts Richard on the pulse of the grassroots in Florida and his insights into growing our State and growing our party will be invaluable." 
Upon receiving his support, Richard DeNapoli said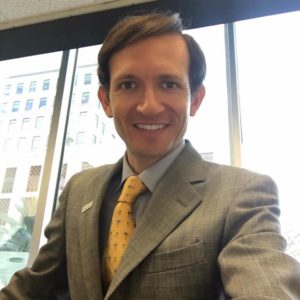 "To have the support of such a principled and honorable conservative like Representative Neil Combee, is truly an honor.  Neil knows what it is like to run a business and face the burden of nonsensical or outdated government regulations. He also knows that, in business, you have to plan ahead, prioritize, and sometimes, no always get what you want, but work to ensure you have what you need.  I will look to him and his experience and leadership and thank him for his endorsement and support."
###
You can read more about Richard at www.richardforflorida.com.
Like Richard on Facebook by clicking HERE.